The land of enchantment
6-day visit to the Riviera Maya
There is nothing quite like mornings on the Riviera Maya where the exotic meets intention. Where peace can be found among ruins. Colorful reefs and culture, dramatic beaches and ancient customs breathe you back to life.
Location:
5 nights at Hotel Esencia, your aristocratic oasis – the one-time home of an Italian duchess – perched on the edge of the Yucatán jungle and pristine sands of Xpu-ha's undeveloped shores.
Activities include:
Aero Tour of the Mayan Riviera – Mayan Ruins, Sian Ka'an Biosphere, Isla Mujeres and Cozumel; Swimming and snorkeling in the cenotes; Exploring Sian Ka'an biosphere by boat; Discovering the lagoons of Boca Paila and Campechen.
Relax and unwind
Discover the mysteries of Xpu-ha, Isla Mujeres and Cozumel.
tailor-made just for you
At Project Kaif, our travel and lifestyle experts design a fully customized itinerary for you, curating experiences and adventures that best fit your personality and interests. The itinerary below was created for an existing client and is an example of what a trip to the Riviera Maya could look like.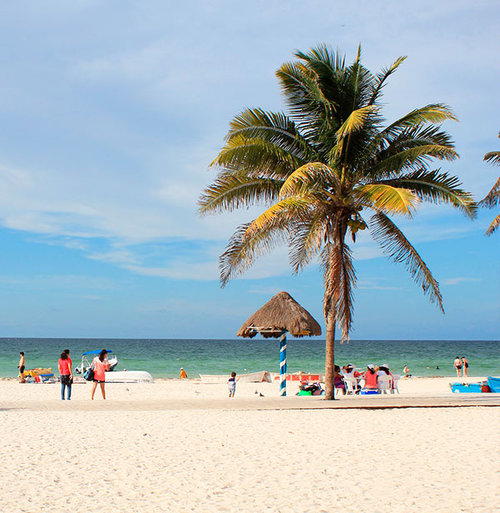 Bienvenidos, Mexico
You've landed at Cancún International Airport! Project Kaif's private transfer to Hotel Esencia will have you lounging on the beach in no time. Refreshing beverages and snacks greet you upon arrival. Have fun settling into your room then take a tour of the hotel's activities and adventures and select your favorites. The evening finds you taking a delicious culinary dinner voyage at the hotel's farm-to-table restaurant in a gorgeous, romantic palm grove. After enjoying moles from Oaxaca, fruits from Yucatán, and wines from Baja indulge in a welcome spa treatment under a palapa – restore, rejuvenate and soothe your soul.

Aero Tour of the Mayan Riviera, swim in the cenotes
Enjoy an exotic traditional Mexican breakfast at the Pool Restaurant. Get your Zen on in a morning yoga session, hit the gym, or go for a morning swim. After you've relaxed, Project Kaif transports you to Playa del Carmen airport for an Aero Tour of the Mayan Riviera. Get the lay of the Yucatán with stunning views of Mayan Ruins, Sian Ka'an Biosphere, Isla Mujeres and Cozumel. The perfect lunch awaits in Playa del Carmen, one of the top dive spots in the world and home to many underwater caverns. Have your afternoon your way with deep sea fishing, exploring Playa del Carmen, discovering Aktun Chen Park, or swimming and snorkeling in the cenotes. Up your Kaif factor with an added custom tour. Dinner in the palm groves at the hotel finds you planning tomorrow's adventures.
Romance and awe in Chemax, Valladolid and Ek Balam
After a lazy breakfast, Project Kaif takes you by private car to tour Chemax village for a walk back in time. Lose yourself in Mexico's romantic past. On to the town of Valladolid where Spanish colonial architecture sets the mood for a gorgeous lunch. Enjoy the charm of this sixteenth-century colonial town's shady plazas, haciendas and rich Mexican folk art. In the afternoon we beat the crowds at the Mayan ruins of Ek Balam where you'll marvel at the awe-inspiring temples of the ancients. Later return to the hotel to enjoy your own brand of relaxation and adventure, be that Stand-Up Yoga in Laguna Napolitano, a visit to the spa, relaxation on the beach or by the pool before dinner under the stars.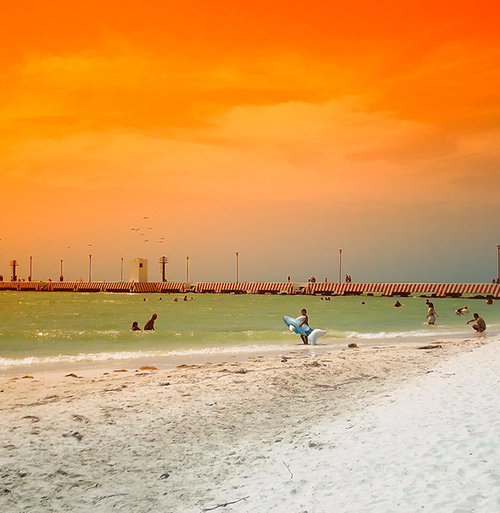 Sailing to Xpu Ha, Chicle Camp, visit indigenous tribe
Your pick of morning activities starts right after another delicious breakfast. Try one of their traditional Mexican favorites – huevos rancheros, huevos ahogados, huevos al sartén, or chilaquiles. Project Kaif enjoys organizing your heart's desire. Sail to the remote reefs of Xpu Ha for a day of snorkeling, simply relax by the pool on the beach or at the spa, take a fun-filled horseback ride or enjoy a round of golf. After lunch, we travel by private car to visit a chicle camp, named for the sap of the trees that are used to make chewing gum. We'll learn about real and imagined legends of bandits and outlaws. Our walk into the fantastic continues with a visit to an indigenous tribe at a local village. We return to the hotel where we'll enjoy a wonderful dinner selection featuring Italian-inspired dishes as well as Mexican seafood favorites under the Mayan moon.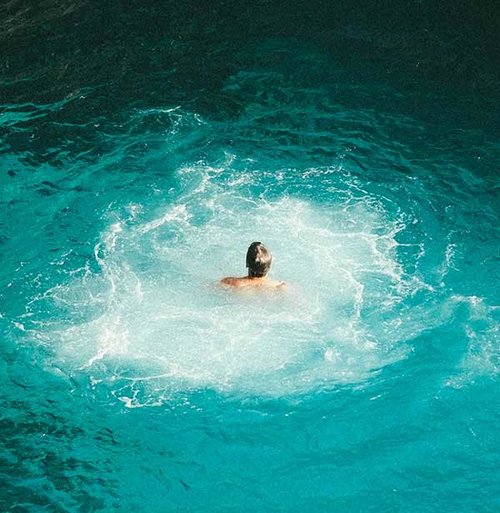 Adventure in the lagoons of Boca Paila and Campechen
After breakfast and your favorite workout, we visit Sian Ka'an biosphere where we set sail to discover the wondrous lagoons of Boca Paila and Campechen. A virtually untouched part of the Mayan Riviera, her stunning vistas and breathtaking encounters with nature lead you into a world of azure beauty unmatched in the world. After lunch, you may take part in a Temazcal cleansing ritual. Beyond stories of sacrifice and the sacred amidst the ancient ruins of Campechen you encounter crocodiles, manatees, and exotic birds, as we float along the exotic Mayan channel and swim the cenotes before returning to our hotel in time for happy hour. Our last dinner under the star-filled sky finds us sharing adventure stories.
Adios, Mexico
Enjoy a poolside breakfast, a lazy stroll on the beach and your favorite hotel amenities before your private transfer to Cancún International Airport. Time to plan your next adventure!
Activities
Rituals, ruins, sailing, snorkeling and the call of the ancient world.
Your adventure begins by air, where you'll catch a dramatic glimpse of the ancient landscape that you'll spend the next six days discovering. Explore the crystal clear waters of Sian Ka'an Biosphere, Isla Mujeres and Cozumel. Get acquainted with Playa del Carmen, venture to Aktun Chen eco park, swim and snorkel the cenotes, or enjoy world-class deep sea fishing. Journey to the Ek Balam Ruins, and uncover ancient mysteries at Tulum, Cobá, Chichen Itza and Muyil.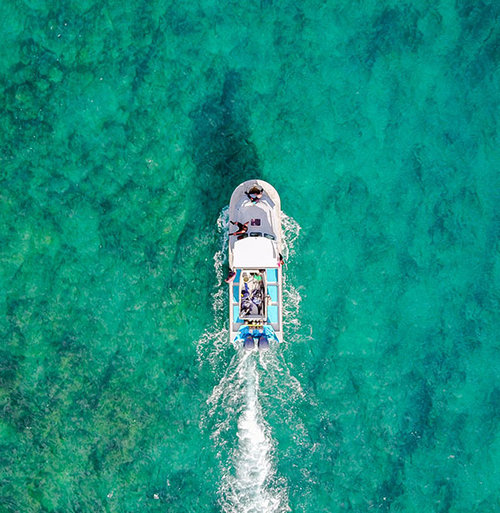 1. Mayan Ruins: Tulum – Cobá – Chichen Itza – Muyil
2. Cenotes: Gran Cenote – Aktun Ha – Escondido – Calavera
3. Snorkeling
4. Diving: Reef diving – Diving with sea turtles and sharks – Night and deep diving – Freediving
5. Deep Sea fishing: By boat or yacht – Catches cooked by the chef for your dinner
6. Explore Cozumel and Akumal
7. Spiritual Journeys: Tribal Yoga – Temazcal – Shamanic Healing – Mystical Tours
Schedule
You took your vacation to relax, not rush and burn out.
Rest assured we have your back when it comes to planning. We've allowed for drive times and the ideal amount of time to spend at each experience so you won't end up rushed and overwhelmed.
Each experience we have in store also has much needed rest and relaxation scheduled in between so you can process the amazing sites and enjoy all the relaxation the Riviera Maya has to offer.
Beach Reads
1. INCIDENTS OF TRAVEL IN THE YUCATAN by John L. Stephens
2. DON'T STOP THE CARNIVAL by Herman Wouk
Gastronomy
Since 2010, Mexican food was declared by the United Nations Educational Scientific and Cultural Organization (UNESCO) as intangible cultural heritage of humanity.
Discover why on a culinary adventure of a lifetime, from ritual practices to ancestral customs, to the latest in farm-to-table delicacies and of course let's not forget the tequila.